Exploring the Exquisite Menu
Whether you're a connoisseur of classic flavors or an adventurer seeking novel tastes, Golden Wings' menu caters to all preferences. With options ranging from the tangy zest of buffalo wings to the sweet embrace of honey garlic, every dish unveils a symphony of flavors carefully crafted to perfection. The menu also boasts mouthwatering choices like the smoky allure of BBQ wings, the citrusy punch of lemon pepper, and the umami-rich notes of teriyaki. Golden Wings further indulges guests with alternatives to traditional wings, presenting boneless variations that offer the same irresistible flavors.
For those inclined towards a heartier bite, the menu showcases succulent chicken tenders that satisfy even the most voracious appetites. Diners will discover an oasis of culinary delight, where each dish is a testament to the dedication and expertise of the kitchen's culinary artisans. With cash, credit cards, and debit cards being accepted, patrons can embark on a gastronomic journey without a worry in sight. As the aromas waft through the air and the vibrant surroundings envelop you, Golden Wings invites you to experience a menu that celebrates the artistry of flavor and the joy of a satisfying meal.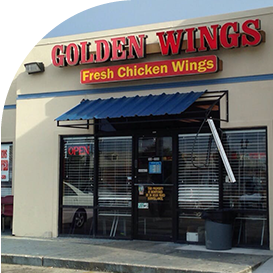 The Best Seller at Golden Wings
It's no surprise that this delectable platter is in high demand among Golden Wings' customers. Its popularity speaks to the quality and taste that the restaurant is known for. So, if you're looking to indulge in a truly exceptional chicken wing experience, the food at Golden Wings is the must-try dish that will leave your taste buds craving for more.
Fried Wings
The Fried Wings at Golden Wings are a delectable treat that captivates the taste buds of patrons with the irresistible flavor. Crispy on the outside and tender on the inside, these wings are a testament to the culinary prowess of the kitchen. Prepared to perfection, each piece boasts a golden-brown hue that's both visually appealing and indicative of the deliciousness that awaits.

The Fried Wings dish is generously portioned, making it an ideal choice for sharing among friends and family. Paired with a side of crunchy vegetables or a helping of golden fries, it transforms into a hearty meal that satisfies both cravings and hunger. For those looking for a finger-licking experience that's both satisfying and comforting, the Fried Wings at Golden Wings are a must-try culinary delight.
Shrimp Fried Rice
Starting with plump and juicy shrimp, each piece is carefully prepared to maintain its natural freshness. The shrimps are cooked to perfection, retaining the tenderness and exquisite taste. These delightful morsels are then incorporated into a bed of fluffy jasmine rice, creating a delightful contrast between the delicate seafood and the heartiness of the grains.

What truly sets this dish apart is the meticulous preparation of the rice itself. The jasmine rice is cooked to an ideal consistency neither too sticky nor too dry ensuring a satisfying mouthfeel in every bite. The grains are infused with the essence of stir-fried vegetables that add vibrancy and a delightful crunch to the dish. Carrots, peas, and green onions dance together in a burst of colors, enhancing the visual appeal as well as the taste.
Buffalo Wings
the Buffalo Wings are an unrivaled delicacy that captures the essence of spicy indulgence. These succulent chicken wings undergo a meticulous preparation process, ensuring that each piece is flawlessly crispy on the outside while maintaining its tender juiciness within. The secret lies in the carefully curated buffalo sauce that enrobes the wings, a harmonious blend of zesty and spicy notes that tantalize the palate.

The Buffalo Wings offer a spectrum of spice levels to suit your preference, ranging from mild to blazing hot, allowing you to embark on a culinary journey that matches your desired intensity. The distinctive buffalo sauce, known for its bold and tangy character, is meticulously balanced with nuances of heat and a subtle touch of buttery richness, creating a symphony of flavors that dances on your taste buds. The plate arrives accompanied by a side of crisp celery sticks, providing a refreshing crunch that contrasts with the fiery kick of the buffalo sauce.
Convenience and Comfort Combined at Golden Wings
The atmosphere at Golden Wings exudes a sense of relaxation and convenience, making it an ideal spot for various occasions. Whether you're seeking a quick and satisfying meal during a busy workday or planning a leisurely lunch with friends, the ambiance supports your needs.
The layout of Golden Wings is thoughtfully designed to optimize convenience. The arrangement of seating areas ensures that guests can easily find a comfortable spot to enjoy the meals. The well-lit and welcoming interior is adorned with subtle hints of the brand's identity, creating an environment that is both inviting and functional.
Convenient Delivery and Takeout
With Golden Wings' delivery service, you can savor the same quality and taste you'd experience in the restaurant, all brought directly to your doorstep. Ordering is a breeze – simply call the dedicated phone line or place your order online through the website. The efficient team ensures that your order is carefully prepared and promptly delivered, so you can indulge in a hot and delicious meal without the hassle.
For those on the go, the takeout option provides a swift solution. Swing by the location at 116 Terry Pkwy, and your order will be ready for pickup. Whether you're heading home after a long day or planning a gathering with friends, Golden Wings' convenient takeout service lets you enjoy the flavorful offerings wherever you choose. Experience the ease of Golden Wings' delivery and takeout services and savor the same delightful dishes that have made the restaurant a beloved name in the Terrytown area.
Take Action Now!
The restaurant sincerely ask that you provide your honest feedback after enjoying the food at Golden Wings. You can help potential customers by actively participating in the review process through the form provided and giving an unbiased review of the restaurant's services.

Those who are considering dining at Golden Wings for the meal will greatly benefit from your insights. Your reviews can help potential customers set realistic expectations, ensuring that the customer receive the high-quality service the customer deserve.

Read More
Amazing Food & Experience
Whenever I've mentioned wings in the past, my niece has consistently messaged me, insisting that I MUST try @goldenwings_westbank. Then, after her persistent prodding, I started hearing other people raving about how these crispy, fried wings were the best. It became evident that the universe was conspiring to make me sample these delectable wings. Surprisingly, my niece's recommendation wasn't off the mark. When it comes to fried wings, these were probably the crispiest and most flavorful I've ever had. Even before my first bite, I knew they were going to be fantastic because there was a line of about 10 people deep. I'll pass on the fried rice with the tiny, food-coloring-red shrimp as a side – that's just a personal preference and not what draws people to this place. If I could do it over, I'd skip the plate meal and go straight for the wings.
An institution!
Golden Wings is an excellent hidden gem on the Westbank, perfect for grabbing takeout! Conveniently located near Oakwood Mall, it offers ample parking space. Please note that Golden Wings isn't a sit-down restaurant; it's more of a grab-and-go spot. They're famous for their "crack" wings, but they also offer other assorted dishes like butterfly shrimp, mandarin chicken, sweet and sour chicken, and boneless chicken. These wings are incredibly addictive – bite-sized pieces of heaven encased in a crispy, Cajun-seasoned batter. You can choose from three flavors: regular seasoned wings, hot (Buffalo), or barbecue. Personally, I'm a fan of their regular seasoned wings. Since they don't mix flavors on one plate, I usually request a cup of hot sauce or BBQ for an additional 50 cents. Please note that there's a minimum $8.00 charge for debit or credit card payments, and American Express isn't accepted. It can get crowded at times, but the wait usually involves queuing rather than waiting for your food! If you're on the Westbank, don't miss out on their wings!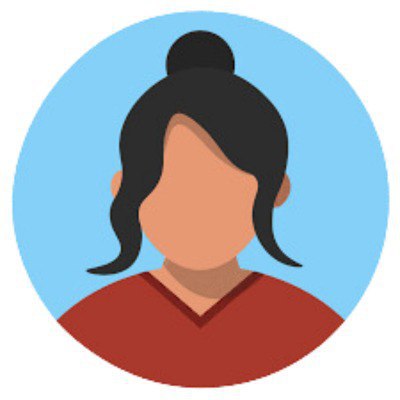 Excellent Cuisine
I'm a fried chicken enthusiast, and I absolutely love fried chicken. Especially after a long day of work. This place isn't designed for dining in; you grab your food and go because it's consistently packed. In fact, they occasionally run out of chicken due to the high demand. It's a hidden gem with its own unique charm. I thoroughly enjoyed the flavor. I ordered 25 pieces of Crispy Chicken and devoured 15 out of 25 wings in one sitting, along with my eggroll. I'm saving the rest to reheat in the convection oven tomorrow. Yes, I did that – bought 25 wings for today and tomorrow. My husband, on the other hand, didn't get a single wing. You can't beat the price either! Once again, this is a pickup-and-go place. You take the food home to eat or enjoy it in your car. Don't expect restroom facilities here – you pick up your order and leave. They're currently working on an online ordering system, which should streamline things even further. The staff is friendly and accommodating. I don't typically rate Asian places for their friendliness, as Asian restaurants are generally known for their food rather than their service. However, they responded promptly, professionally, and courteously to messages on their Facebook page. It was highly appreciated. Thanks, Golden Wings!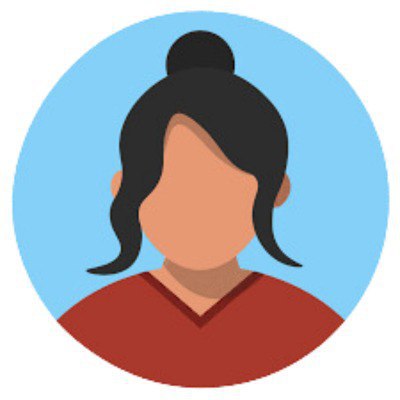 Good services!!!
Hands down, the best fried chicken wings you'll ever have. They're beautifully golden and a decent size – not like Manchu's tiny, dark wings fit for shrimp bait. I've heard it's the same owners, but the wings are NOT the same. Golden Wings also serves a shrimp fried rice that's nearly as good as their fried chicken. The service is good, and the staff is friendly and professional. It's a good idea to call ahead as there's usually a wait due to its popularity. I have no idea what they put in their fried rice, as it looks plain, but it's absolutely delicious. These wings are incredibly addictive. If you bring them to a potluck, you'll be the star of the party, or order them for your child's classroom party, and your child will be popular for at least a day.
Amazing Food & Experience
How is it possible that this place has been here for so many years, and I've never stepped inside? I've been coming here quite frequently since I discovered it, and let me tell you – their buffalo wings are absolutely amazing! They're just the right size, with the perfect amount of batter, no feathers, and the hot sauce actually packs some heat. It made me break a sweat – not that it takes much, but it's a good kind of sweat, and I keep coming back for more. If you're heading to someone's house for a game night or a garage sale or any event, pop in here real quick. They don't do phone orders, so order 50 wings on the spot. You'll wonder why you haven't been indulging in wings here all along. Plus, they're unbelievably affordable.
Following the Map to Golden Wings